Evonda Timbers is the founder of Massage Haven, a therapeutic massage center in Fair Haven, NJ. She serves as a massage therapist to VIP professionals, celebrities, athletes, and other health-conscious clientele. An NJ licensed massage therapist, for nearly a decade, she graduated from Therapeutic Massage Training Center in Westfield, NJ. Evonda's positive energy, healing hands, and experience are among the many reasons she keeps building a loyal clientele.
Evonda expertise has also been enjoyed in the corporate and entertainment world, as she has gotten the call from many celebrities and national tours when they play at The Count Basie Theatre in nearby Red Bank, NJ. Evonda is considered by many to be a pioneer in New Jersey when it comes to (PIP) personal injury protection, motor vehicle insurance. "Often, they do not know that their auto insurance covers the benefit of massage, "says Evonda." I'm here to tell them they are entitled to this benefit."

"I love taking continuing education classes," says Evonda. "I'm always looking for ways to help clients deal with stress, pain, and lack of range of motion." Evonda will often recommend to clients certain stretches for specific muscles that have been focused on during a session.
She uses various techniques Thai, Shiatsu, polarity, Swedish, Deep Tissue, Medical, and Orthopedic massage. Other techniques offered at Massage Haven are reflexology, neuromuscular massage, sports massage, prenatal massage, aromatherapy massage, and hot stone massage. Through massage, she can treat various symptoms, including carpal tunnel syndrome, tennis elbow, golfers' elbow, headaches, herniated disc, trigger finger, chronic discomfort, and stress.
---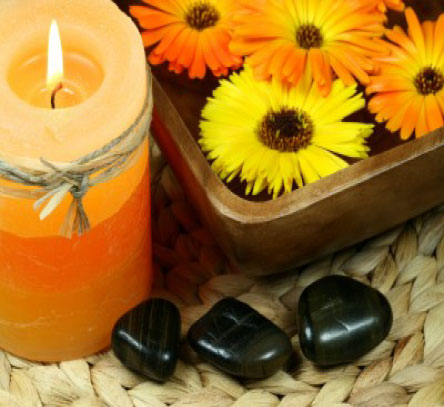 Jan - Has over 13 years of experience. She believes in tailoring each massage toward the individual needs. She is becoming the to-go therapist and loves working with people committed to improving their path to wellness.
Using multiple techniques to get the best results, you'll know you're in healing hands and why clients soon become repeats. She loves the outdoors, from horseback riding and traveling. However, when it comes to the water, she loves spending time on her boat.